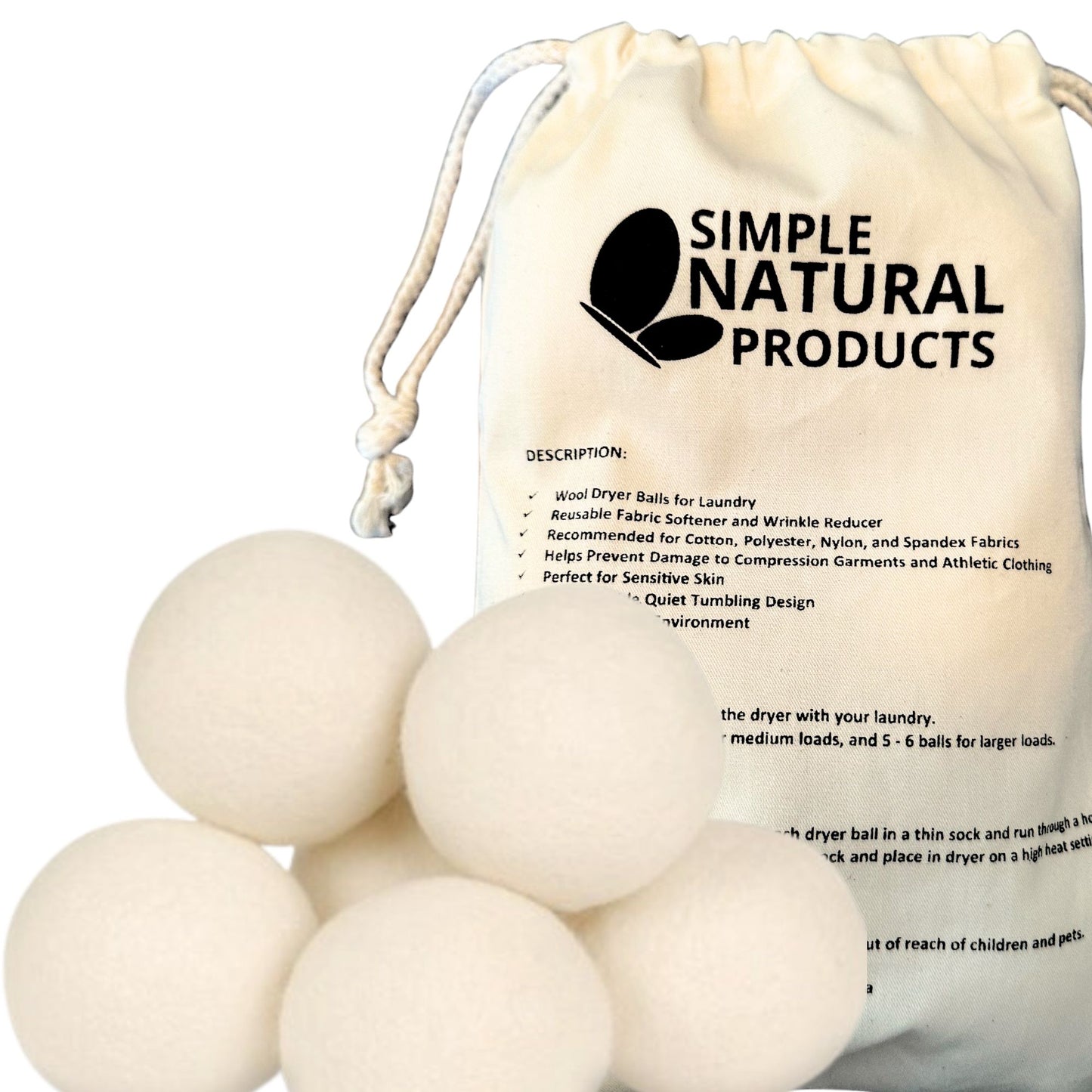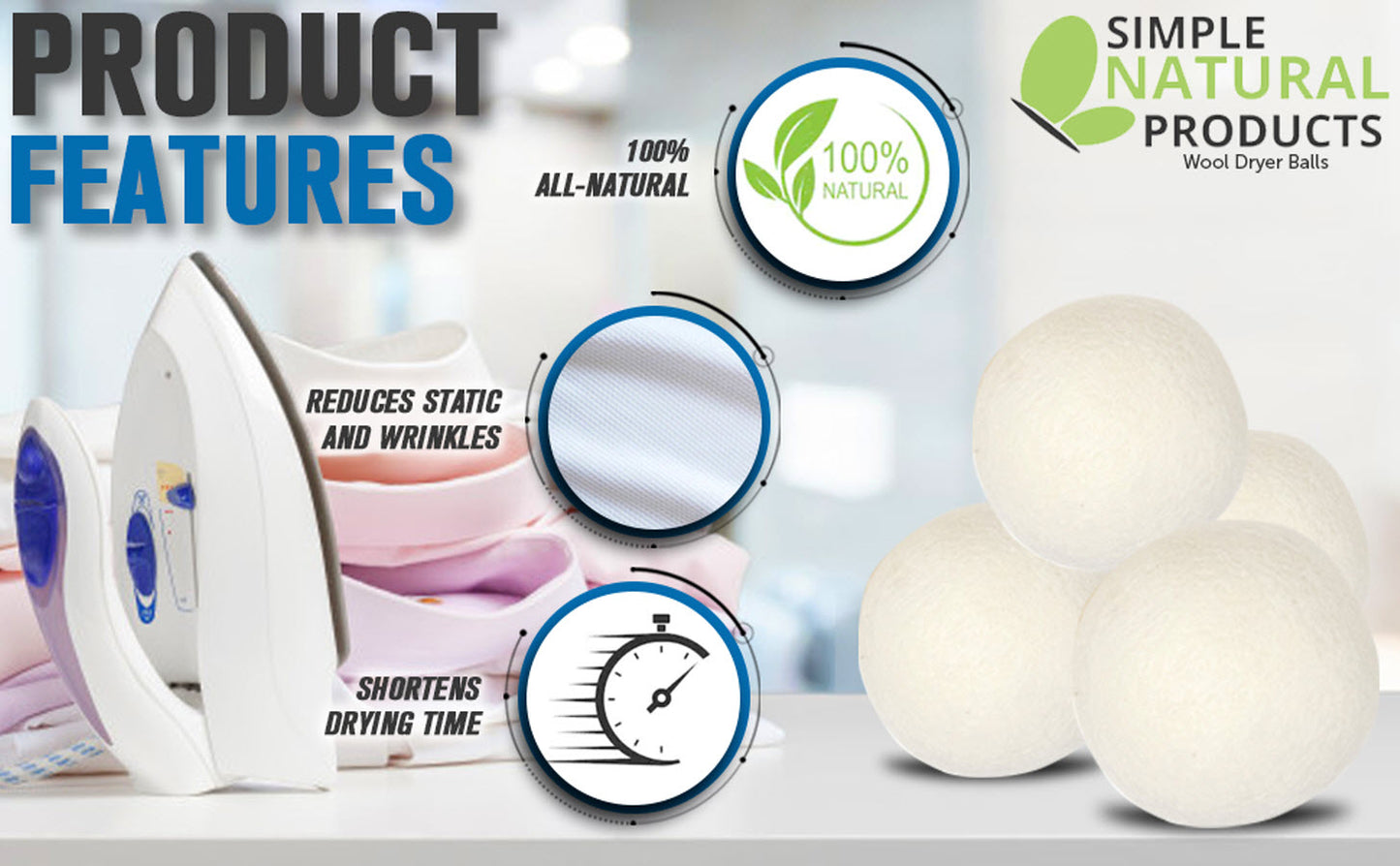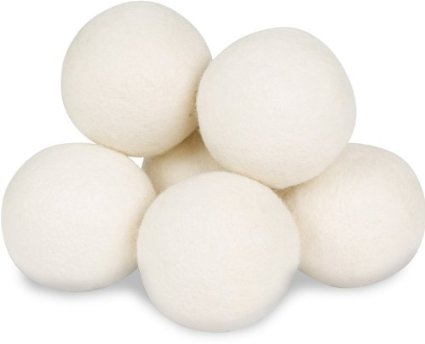 No More Dryer Sheets!
Designed to be a natural alternative to fabric softeners and dryer sheets. The durable and long-lasting design ensures that you can reuse these for many laundry loads and avoid throwig away countless dryer sheets.
Long Lasting Dryer Balls
Each reusable dryer ball will last in any dryer including those in laundromats, apartments, dorms, and hotels. Our customers have commented on the remarkable results they've experienced.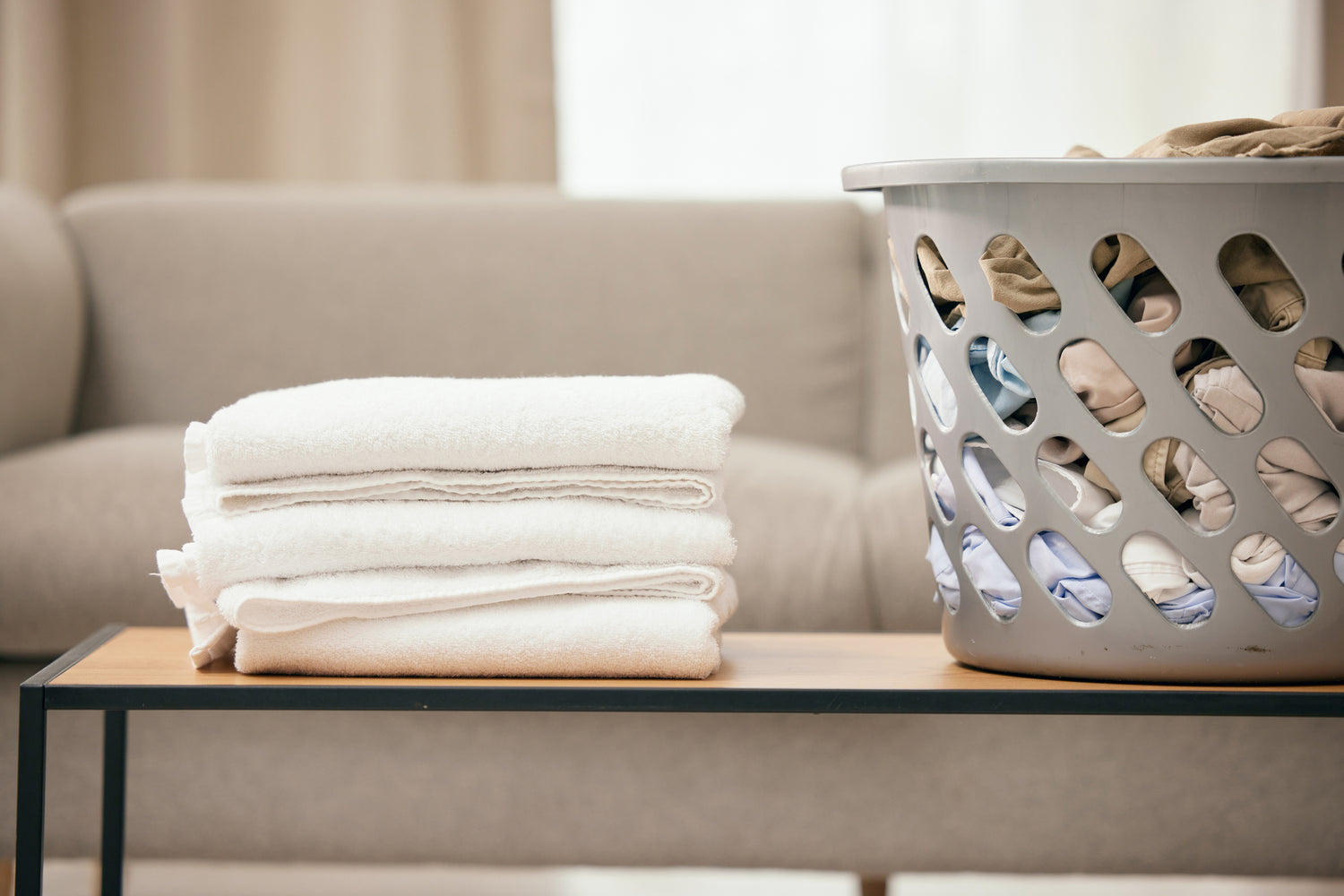 No Chemicals
Dryer balls help maintain absorbency for workout clothes, fitness apparel, gym clothes, towels, cloth diapers, and expensive garments because they don't contain any chemicals or leave behind any residue. These wool balls make your household clothing drier, soft, and feeling fresh and clean.
Celebrating Over One Million Products Sold
With a remarkable track record, RiptGear has earned its stellar reputation through unyielding commitment to customer satisfaction.
We've Got Answers!
Is there any problem with using these white balls with dark colors?

No, we have not had any issue with color bleed. They don't take on the dark color or change the color of the dark clothes.
Do the balls makes towels soft? I never use fabric softener. Ever.

Yes, as one customer reports, "I use four of the six balls in a large load and everything is softer, less wrinkles and dries faster too. I love em as I never use softener either."

Do they need to "air dry" before being used again as I read with a different product?

No, they are dry when they come out of the dryer. Should pilling occur, instructions on how to care for them are on the back of the cloth bag in which the dryer balls come.

How do you clean them? I mistakenly left them in a dryer with damp towels without turning on the dryer. They smell musty.

We suggest washing them by hand with a mild soap in lukewarm water, this should get rid of the musty smell. Avoid a machine wash because the hot water for a prolonged time may loosen the wool fibers and damage the wool felt thus reducing your dryer balls lifetime.
Are these safe to use with clothing that says "No Fabric Softner" on the care tags?

Simple Natural Products Wool Dryer Balls are completely natural meaning no chemicals or fragrances are used, so there's no need to worry about destroying fibers or reducing wicking in fabrics, etc.. Often commercial fabric softener liquids and dryer sheets can harm materials such as Microfiber, Athletic Sportswear, Flame-Retardant Clothing, and Towels because of the chemicals they use to produce fragrances and reduce static. Our Wool Dryer Balls are a fantastic natural alternative and you will still get static free soft & fluffy laundry.
I have been using felted dryer balls and they have deteriorated and clogged the air vent. Is 3000 the lifespan of these dryer balls?

The Wool Dryer Balls are manufactured and tested to last 3000 Cycles. Like most products, there are contingencies that may affect the number of cycles the dryer balls last.
Try Us Risk Free
Fast Free Shipping

All products ship from within the USA.

30-Day Trial

Not in love? Full refund according to our Return & Refund Policy.

Easy Returns

Simple return policy for your peace of mind.
Choosing a selection results in a full page refresh.
Opens in a new window.